Many women with natural curls who want to straighten their hair consider texturizing is a better option than relaxing.
For some reason, they have the perception that hair relaxers are more harmful than texturizers. It is true in a sense, but not completely.
Both procedures are fairly similar and the only difference lies in the process and the result you get after applying any of them.
The choice of applying hair texturizers and relaxers is left to the individual's hair types and needs. The reason for a person opting for texturizers might be different for each and every person.
Some might use them for convenience, others for appearance reasons. There are many types of texturizers on the market and they come with a variety of benefits as well as cons.
In order to be able to know which is best for you, you will have to weigh your options carefully. With that being said, there are some things you should know before using a texturizer on your hair or anyone else's from my experience as a stylist.
There are no hard-defined rules that state texturizers are a better option for such and such categories.
So now, I'm going to explain what are some key differences between hair texturizers, and relaxers and later on, I'll also give my opinion on how to choose the right smoothing treatment for your hair.
What is texturizer?
In simple words, texturizer is a milder form of a relaxer. It is left in the hair for a shorter duration of time and strength also would be milder than relaxers.
As you might guess, they are not the same. The hair will be at least temporarily delicate and can become dry, so it is important to use a deep conditioner along with the texturizer.
Texturizers are most often used on waves or curls that need more texture or for people with coarser curls that require an extra hold. Some people also like to use them at home without the assistance of a professional stylist because they cost less than other methods.
Just like relaxers, texturizers can last up to eight weeks and can be done in the home. However, using a texturizer is not the same as tossing your hair back in a ponytail or letting it air-dry.
Also important to note is that when you choose to use a texturizer at home, it is best to see a professional stylist for proper care and retouching.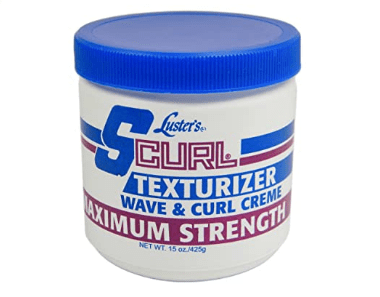 The pH of texturizers varies in the range of 7-11 whereas for relaxers it would be around 9-13. The amount of time a texturizer can be left in the hair depends on various factors like hair type, processed hair or not, tensile strength, etc.
Texturizers can never straighten your hair they can only make it less curly and more manageable. For some hair types, using proper hair products is sufficient to define the curls without the need for a texturizer.
Are Hair Texturizers good for Natural Hair ?
Most hairstylists agree on a couple of things when it comes to using texturizers on natural hair the safe way.
One is your hair could get slightly damaged after you apply a texturizer, the reason being as stated above, texturizers are not natural products as they contain chemicals.
And even if your hair is healthy and strong enough, there's always a small amount of risk that is involved with the use of chemicals on natural hair.
The last couple of things to consider for a texturizer done the right way are to deep condition your hair, to use the right mix of products, and to trim your ends properly.
Can Texturizing your Hair Be Done at Home?
Want to spice up your hair, look more voluminous, or just have some added texture? Texturizers are one of the best ways to get that done. You can texturize your hair at home and it's easier than you might think.
A texturizer is a product that you can buy and apply on wet or dry hair. It will coat your hair shafts with a keratin protein, which will give the appearance of thicker, fuller hair.
However, some people's hair may not take well to the chemical-heavy ingredients in such products and end up looking stringy and greasy after the application of the texturizer.
Is it True that Texturizers can Damage your Hair?
To put it simply, texturizers can damage your hair. This is mainly because they tend to strip the natural oils from the hair and leave it dry and brittle, which causes breakage.
In addition, texturizers add a significant amount of chemicals to which your head is exposed when using them. The chemicals can cause damage to the scalp.
There are ways to limit the damage when using texturizers so that although they are used, you do not have to worry about the negative side effects.
Before you start using any product, it is always a good idea to read the package carefully so that you know what you are putting in your hair. Make sure that it does not contain any ingredients that may cause damage or irritation to your scalp.
Hair Texturizers don't actually help in Transitioning
If you decide to use a texturizer in order to transition from relaxed to natural texture, be aware that it doesn't actually make the process easier.
It just makes your hair look neat and attractive. Texturizers don't really make transitioning easier. When you use a texturizer, it will help elevate the effects of your relaxer, but it won't guarantee that your transition is going to go smoothly.
The type of texturizer you use determines whether you will have a smooth transition or not. The highest quality texturizers are those that have been formulated from natural ingredients, such as those from Camille Rose Hair.
These texturizers are a good option for a smooth transition.
Conversely, if you use a cheaper type of texturizer, you risk damaging your hair and having an uneven transition. If you have an uneven transition, then it will likely show that you still have some relaxer in your hair.
What is a relaxer?
A relaxer is an alkaline product just like the texturizer but is quite stronger and is designed to make your hair straight.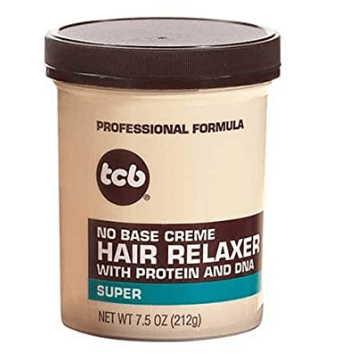 Hair relaxers are left on the hair for 20 minutes and just like texturizers relaxers come in lye and no-lye versions.
Lye versions use Sodium Hydroxide as their main ingredient and no-lye versions use other chemicals such as calcium hydroxide, guanidine hydroxide, guanidine carbonate, etc.
Can you Relax Texturized Hair ?
If you're wondering whether you can relax hair when it's texturized, the answer is yes, you can apply your hair relaxer product on the root of the new growth. It's important to emphasize the fact that you should never apply a relaxer on texturized hair.
Texturizer Vs Relaxer
Both products cater to different needs and the choice depends on what you would want to achieve with your hair. Texturizer is for people who love curls but want to be more manageable.
Well-defined curls are more versatile in nature and you could achieve it with proper products. But, you couldn't or don't have the luxury of time to define your curls then the best option would be to go for texturizers.
Read Also: How to Curl Hair with a Flat Iron
Texturizers can loosen your curl pattern and create a wavier look if that's what you desire. As one of my colleagues said, texturizers can create the outcome you desire, all you would have to find out is the time it has to be left on the hair for the desired look.
Sometimes, it can take more than one attempt to work out that time. Hair is made up of disulfide bonds. When you texturize you break 1 bond that leaves 2 layers of hair untouched whereas when you relax you break the bonds so that only one layer of hair is left.
Is a Texturizer better than a Relaxer?
Both texturizers and relaxers are hair products that have Sodium Hydroxide or Calcium Hydroxide as their main ingredient, so don't be fooled by those claiming texturizers to be natural products.
Some women still see hair texturizers as more natural than hair relaxers, but the truth is whether you go for a texturizer or relaxer, the treatment is permanent and your hair will no longer be considered natural unless you cut off your treated hair and make it grow again.
Things to consider before texturizing
Ask yourself why you would need a texturizer. Is it for defining your curls or reducing the frizz etc? Please note that texturizers are chemicals just like relaxers and if your skin is too sensitive for relaxers then your hair might not like texturizers either. Always do a strand test, before applying texturizers or relaxers.
For the first time with texturizers get the help of a professional hairstylist. Consult with your stylist about the look you would like to achieve and whether texturizers would be the best option.
If you are planning to transition stay away from texturizers. As I had mentioned earlier, texturizers are chemicals just like relaxers, and hence if you are planning to transition use flat irons for an even look till your hair grows out or do the big chop.
Talk to your stylist to do a strand test and ask her to show the hair after a specified amount of time. Analyze the hair and determine whether you need less or more processing. Depending on that, your stylist should be able to leave it for longer or wash it away earlier.
If applying texturizer on relaxed hair, check whether the ingredients are compatible. Thio-based relaxers or not compatible with lye relaxers and vice versa.
Girls don't like bad hair days. If you plan and talk about what you want to your stylist beforehand you can avoid disappointment in most cases.
Curl should be taken to moisturize the hair after the texturizing process in order to maintain the curl definition and bouncy shine.
Avoid the shampoos that strip oil from hair and use sulfate-free shampoos.
Never brush curly hair. Use a wide-tooth comb to style it and let it dry naturally or if you are in a rush diffuse dry using a blow dryer.
Bottom Line
Relaxed hair is more prone to breakage than texturized hair. Technically if you leave the texturizer for too long in the hair, it will relax the hair.
There are a couple of things you can still do in order to avoid your hair encountering some damages such as dryness, breakage, and in some cases hair loss.
By avoiding over-processing your hair, making sure the products used are of good quality, and using them properly, you can rest assured you're getting the best out of your hair texturizer or relaxer.
Reference: Chemical Hair Relaxers Have Adverse Effects a Myth or Reality.