Many of us love and crave for the adorable tousled curls that some women are blessed with naturally. In order to get your very own cute curls, you do not need to go to a hairstylist. You can get them in the comfort of your own homes.
All it takes is a few careful steps and some patience. One of the important tools you will need for curling your hair is a hair iron or a hair tong. These tools are used to change the structure of a person's hair using heat. There are several kinds of hair irons such as crimping irons, straighteners / flat irons and curling irons. For getting curly hair we would choose the curling iron. Let us now look at the procedure to get those pretty, bouncy curls.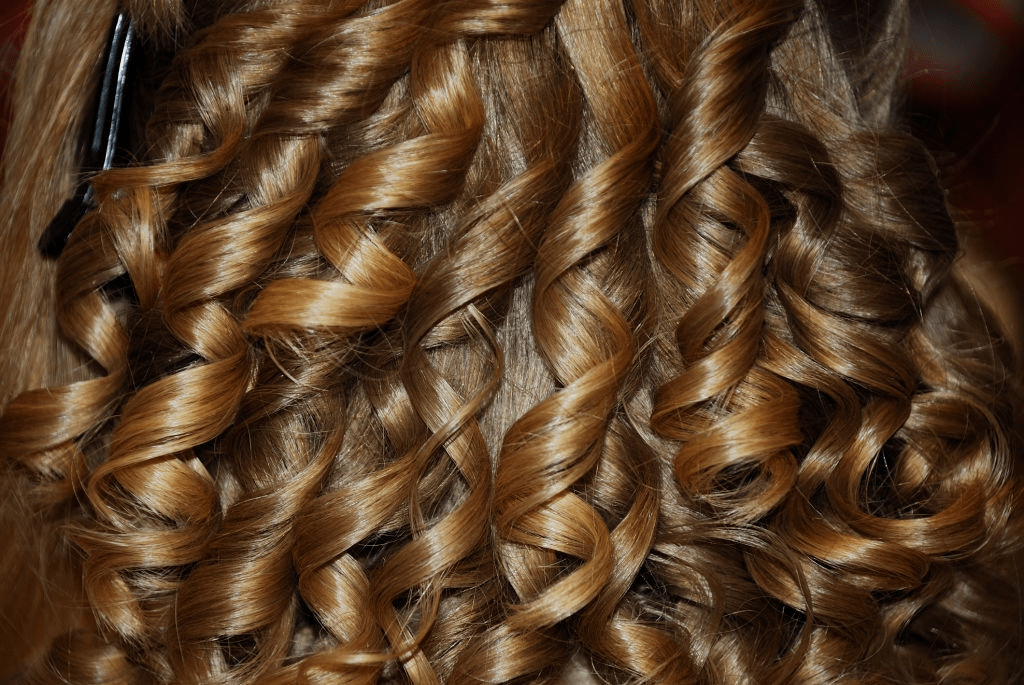 Getting Curly Hair using a Curling Iron
Let us first look at the tools needed to get curly hair.
curling iron
styling gel or mousse
brush
hair clips
light hold hair spray
soft hold hair spray (optional)
step 1: Apply some mousse or gel to your hair. Allow your hair to dry naturally or blow dry it using a hair dryer.
step 2: Comb your hair well to remove tangles. Then, separate your hair into several parts and secure them using clips. Take each section of your hair and comb it till the very end.
Twist the comb as you reach the end and curl it to the top of your head. Secure it with a hair clip. Do the same thing for all the sections of your hair. Very fine hair does not curl easily and so, you might want to use a soft hold hair spray.
step 3: Press the curling iron's lever and place one section of your hair within the lips of the curling iron after removing the clip. Ensure that all the strands of your hair in that particular section are placed within the lips of your curling iron.
step 4: After you have placed the iron on your hair, begin to roll up the iron and take it to the top. Hold for a few seconds and then open the mouth of the curling iron and let go of your hair. Repeat the same process for all sections of your hair.
step 5: After you have finished curling all the sections of your hair, using your fingers gently tousle your hair to lend more volume to it. Apply a bit of light hold hair spray to keep the curls in place. If the weather is humid, apply humid resistant curling hair spray instead of a light hold hair spray.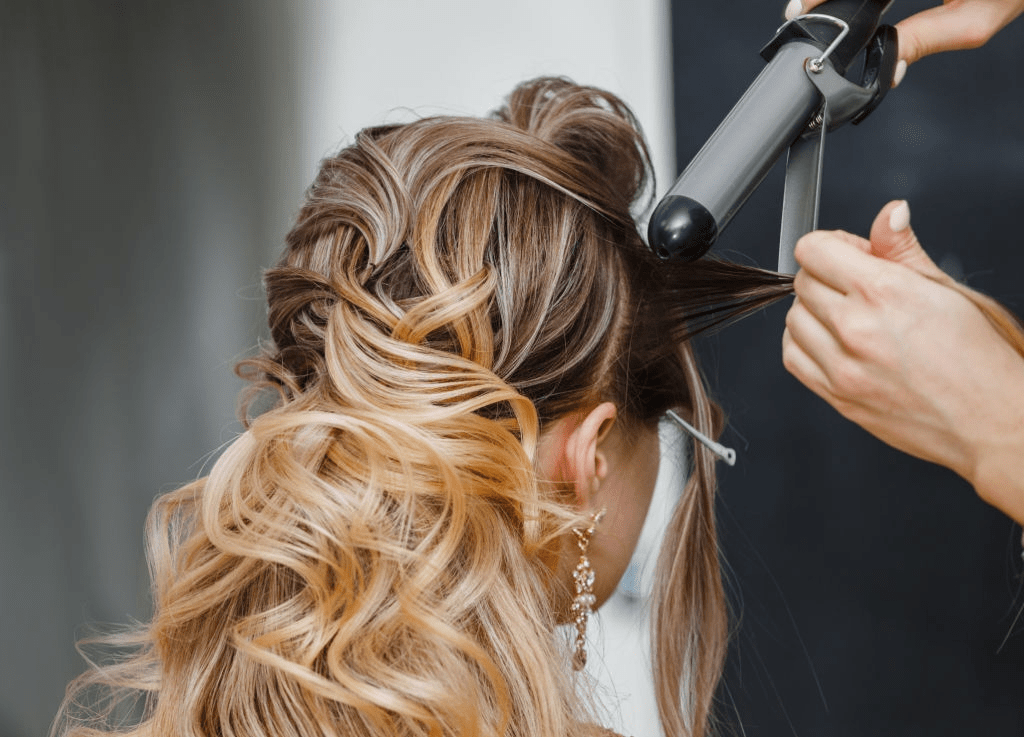 How to Curl Dry Hair
Let us now see how to curl dry hair using hot rollers. The following are the required materials to get curly hair.
hot rollers
roller clips
hair spray
step 1: Plug in your hot rollers and allow them to heat up. This should typically take about five minutes.
step 2: Make a partition in the center of your hair and divide them into two sections. Now, make a horizontal partition in the middle of your head and divide your hair into four sections totally.
step 3: Once your rollers are hot, begin placing the rollers on each section of your hair. Use three big rollers or five small rollers for each section of your hair. Secure them using roller clips.
step 4: Once the rollers are in place, relax for about twenty minutes and give time for the rollers to cool down. After they have cooled down, remove the rollers carefully, one at a time.
step 5:Now that your curls are in place, one last step that needs to be done is to run your hands through your hair to gently separate the curls. Spray your curls with hair spray and you are good to go!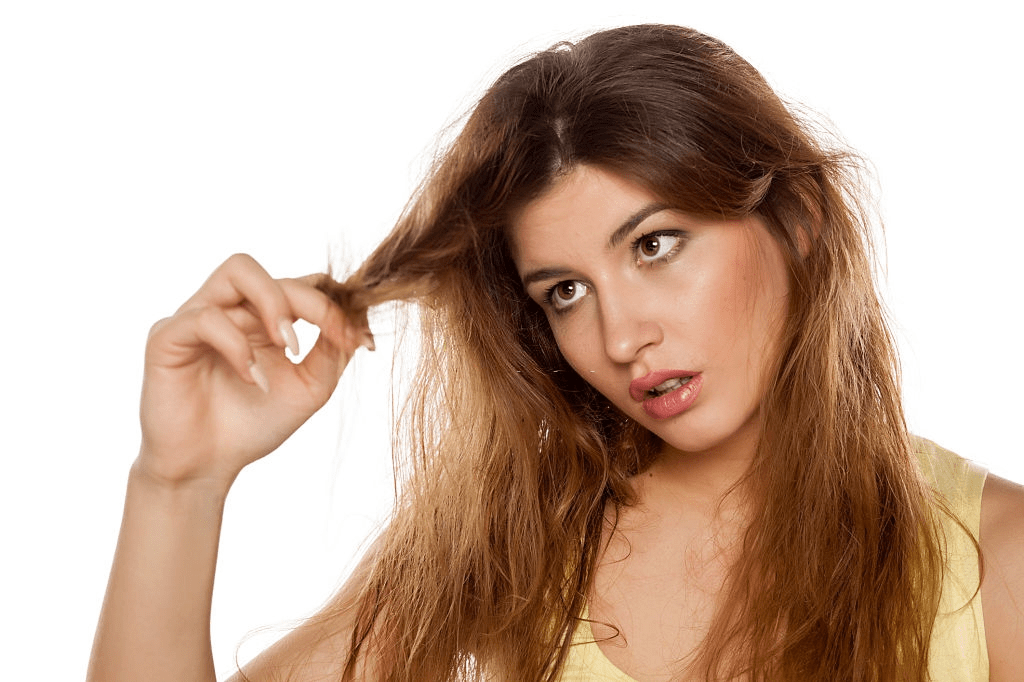 Notes on Frizzy Hair
Before you start, wash your hair. You should also apply some hair conditioner, specially designed for frizzy hair. Dry your hair with a towel and apply a leave-in conditioner. Now comb it.
Put some smoothing serum at the ends of your hair. Do not get any on the roots. Add some hair gel and then, apply the rollers. Use rollers that will keep the hair smooth during the curling period.
Some Warnings
The following pointers can be kept in mind while curling your hair.
If you want small, tight curls, take smaller sections of hair and place them in the curling iron. The smaller the section, the tighter will be your curl.
While holding the curling iron with a section of your hair, do not do it for more than a few seconds because if you hold it for too long it could cause heat damage.
You will get best results if you avoid brushing your hair and work through it with your fingers to get that natural, casual tousled look.
Remember that your curling iron or rollers tend to get quite hot. Handle them with caution and care to ensure that you do not burn your fingers, neck or scalp.
Do not place your curling iron or rollers near water to avoid getting injured or suffer from an electric shock.
Ensure that you have unplugged the curling iron after you have finished.
Keep the curling iron and rollers out of reach of children.
As you can see, curling your hair at home is quite simple and effective. Follow the above mentioned steps meticulously and carefully and enjoy having a head full of pretty, bouncy curls!