Are you a salaried person and have been wondering how you can save money if your salary is small ? or you just need to know how much money you should save from your salary? Read on as we have gathered 11 simple ways for you to be able to save some cash as a salaried person.
Save money from your Salary by Tracking every Dollar you Spend
Some people fail at saving money because they lack the ability to track their spending month after month.
It's very common to go wrong with the estimation of money you spend on a daily basis, so it's a wise practice to track your spending and know exactly how your hard-earned salary was used the previous month.
This can help you to decide whether it was really necessary to buy certain items or not.
Revising your spending from the last couple of months gives you a clear picture of what the cost of your necessity is, and it makes it easy to save money from your small salary.
Some of the best tools you can use for your daily expense tracking include Quicken, Mint, and Mvelopes. Check this article for more details on this.
Analyze your Paychecks to Save money from your Salary
Saving money from a salary is one of the top priorities for many people. And when the economy is bad like during coronavirus (COVID-19) pandemic, people tend to save even more.
The first thing to do when you get your paycheck is to elaborate a spending plan for your take-home pay which will help you know how much you can save for the month.
The next step is to decide which budgeting method you are going to use in order to budget for your money.
Some people, like millennials and younger employees, prefer using a budgeting app to manage their salary.
There are a couple of good budgeting applications out there and anyone looking at getting their personal finance under control should use one.
While using an app to budget your money is a good method for many, there are others who still use other procedures like writing down in a notebook or using spreadsheets. The video below shows how to easily make your own money spreadsheet.
When working on your monthly budget, you must put more emphasis on saving money and taking care of your essential needs like paying your rent or mortgage, grocery shopping, and transportation.
Look for Ways to Reduce your Montly Debt Payments
Debt payment can take a lot out of your monthly budget, proper debt management can help you a big deal in saving money each month.
Negotiating with your creditors and consolidating your current debts are some of the best techniques that can make your monthly debt payments manageable for you and make it easy for you to save more money from your salary.
Related:
How to Prioritize Which Debt to Pay Off First 5 Steps to Effective Debt Consolidation How to Get Rid of Debt Fast! 10 Ways Getting Out of Debt is Like Running a Marathon
Make Access to your Money a no Easy Task
We are all tempted to spend money when we have it at hand.
Making your money hardly accessible prevents you from making unnecessary spendings.
Money management experts advise you to have a bank account for your savings, never allow yourself to touch the money on this account unless it's for an emergency situation and you don't have any other option.
Set up Automatic Transfers from your Checking Account
Saving money from a salary has to be a must for everyone looking to achieve some level of financial freedom.
Once you have a clear idea of how much your living necessities cost, you can put aside some money from your paycheck into a savings account.
To do this, you can transfer money into your savings or any other investment account by automatically setting up a direct deposit from your paycheck.
Reduce your Electricity Bill
Look for every possible way you can spend less on your electricity bills. Reducing your energy bill makes a slight decrease in your monthly budget which helps you save some cash from your salary.

Some people still forget to unplug their electronic device chargers when not in use, doing so make their electric bill go high and it's always advised to keep unplugged the appliances all the time.

Air conditioners during summer times are another area we should focus our attention on when attempting to cut down our monthly electric energy consumption. Check these tips on how to save money on electricity bills.
Avoid Impulse Buying and Save more from your Salary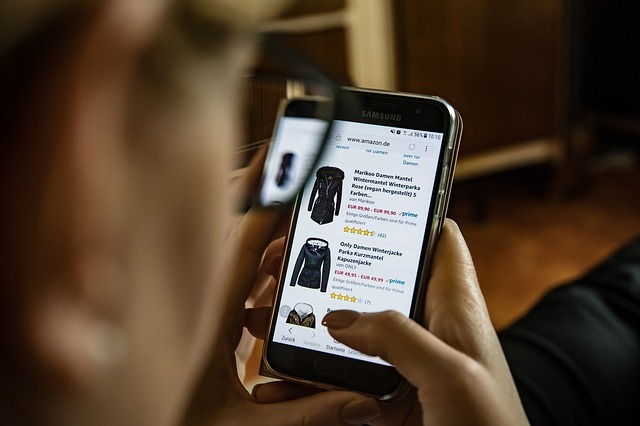 If you've ever shopped online, you've probably seen messages like " 1 item left" or "sale ending soon" and many others which are designed to make you spend more than you can afford.
According to a study by the University of Michigan, the majority of the biggest online shopping websites like Amazon, Alibaba, Etsy, and more use on average 19 messages that induce shoppers into impulse buying such as the ones mentioned above.
The best way to avoid falling into these retailers' traps and be able to save more money from your salary is to be aware of their tactics.
Save on Home and Car Insurance
Your home and cars are other areas where a considerable amount of money is spent from your household budget.
When looking for modern ways to save money from your salary, it's very important to do your best and get the lowest rates for both home and vehicle insurances.
Some of the ways to help you reduce your insurance rates include taking advantage of any available discount: Most of the largest insurance companies offer some discounts, it's up to you to ask your agent about any discount you might be entitled to. Learn how you can get the best can insurance online here.
Spend Less on Entertainment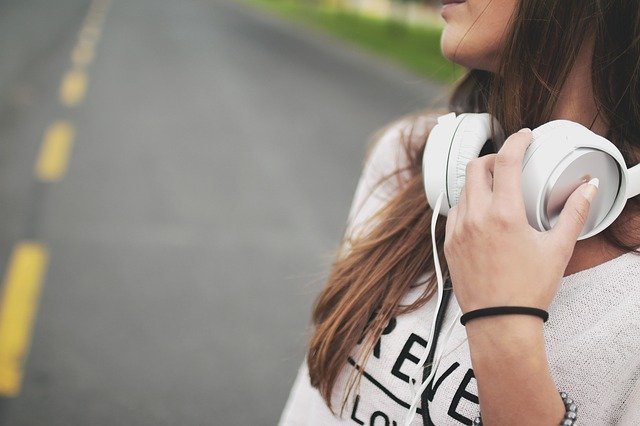 Having fun doesn't have to empty your pockets and spending less on it doesn't mean you have to stay home watching the news on TV.
There is no reason to spend more on your entertainment if you are struggling to save some cash out of your salary. Considering many free options that available for you to have fun.
The first place to look at when trying to reduce your entertainment bill is your service subscriptions. Having to make a choice from many subscriptions out there can seem to be a daunting task.
Consider having some fun time outside instead, it is also possible to have discounts at your local galleries, museums, and theaters.
Another way to save money from your salary by slashing your entertainment bill is to buy used games, books, or movies on sites like eBay.
Spend less Money at the Grocery Store
We all need to eat and eat well, but what can we do to spend less money from our salary at the grocery store?
Learning how to cook your own meals is the first thing on the list, not only it make you be more conscious about what you feed your family by avoiding processed foods, it's also a good way of saving money since it prevents you from eating out.
Another trick to help you spend less on food is to make a list of what's necessary to buy and sticking to it. You should also try and diminish the amount of meat within your meals since meat cost is probably to highest compared to other foods you buy.
Interesting:
How to Find Rock Bottom Sales Prices How to Find Hidden Grocery Store Savings How to Build a Grocery Stockpile
Save more from your Salary by Shopping at Secondhand Shops
Buying used items is an extraordinary way to save money. Secondhand stores are the best place to spend less on used items like furniture, clothing, books, and more.
No matter what kind of financial situation you are in, secondhand stores and thrift shops are a great way to reduce your monthly spendings and keep the most out of your salary.
Recap -How Much Should you Save from your Salary Each Month?
As a salaried person, knowing the amount of money you have to save from your paycheck is essential for your personal finance.
The best-known Elizabeth Warren's 50/30/20 budget rule is a tool that can help evaluate your saving plan according to your needs.
This rule suggests that you should use 50% of your take-home pay for your monthly living expenses, 30% toward your lifestyle, and the remaining 20% into your savings.
References
The Balance : Best Personal Finance Software Options.
University of Michigan : Online Retailer Tactics and Impulse Buying.
Investopedia : What Is the 50/20/30 Budget Rule?