If you are like me and have some womanly curves to your body, you may have the notion that skinny jeans may not work on your body.
Although skinny jeans may not flatter every woman's body, even if you have some curves and larger thighs you still may be able to rock skinny jeans and look absolutely fabulous.
The key to looking great in a pair of skinny jeans is to find the correct fit for your body.
This may require you trying on a few different pairs of jeans and then you will see the difference between a pair that flatters your body and ones that may not make it look so hot.
Tips for Curvy Women Shopping for Skinny Jeans

Here are some tips to keep in mind when shopping for your skinny jeans.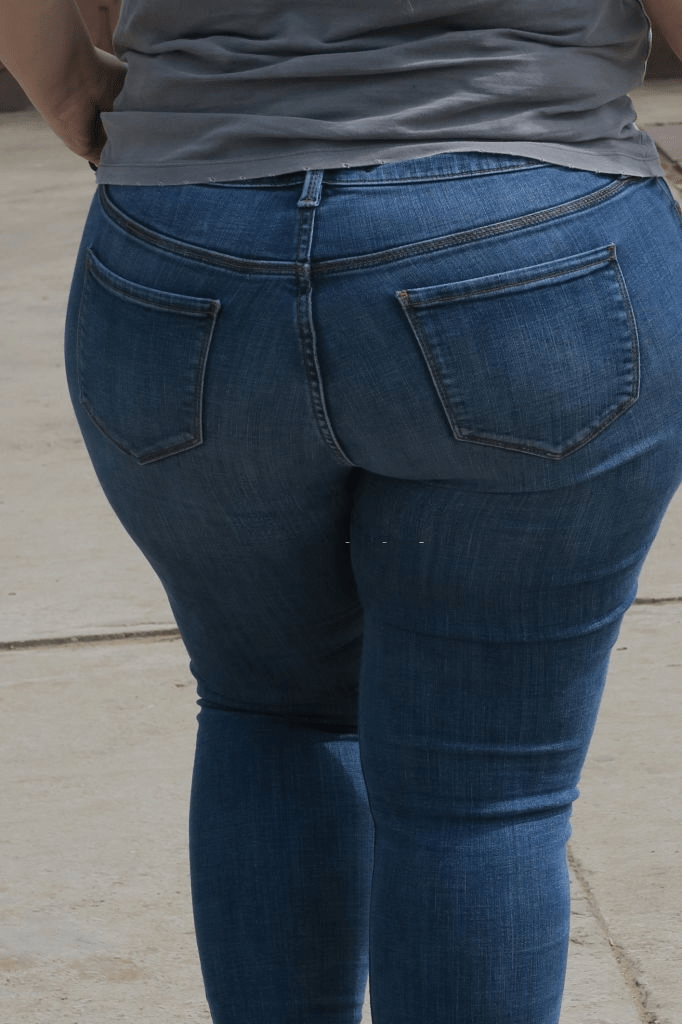 These tips aren't just for curvy or plus size women, but are also for women who are pear shaped or just want to look skinnier in a pair of jeans.
Stick with a dark rinse when it comes to your skinny jeans. Most people know that darker colors are slimming so don't stray from this important fashion guide when shopping for your jeans.
Go for a dark denim or you can always go with a black skinny jean as well.
It's also not a bad idea to stay away from fading or whiskering on your thighs and hips for your skinny jeans.
These accents on jeans tend to draw attention to that area and that is really the last thing you want to do.
When choosing a size for your jeans don't go with one that is too small but you also don't want a pair that is too baggy as well.
If your jeans are cutting into your thighs or butt and you have the creases that form from this then they are too tight.
On the other hand your jeans shouldn't be sagging in the butt area or crotch nor should they be too loose in the legs.
Skinny jeans are supposed to have a tighter fit but you should be able to move and have a straight slim line while wearing them.
If you are still hesitant about buying skinny jeans, why not try out a pair of straight leg jeans before jumping into jeggings or tighter skinny jeans.
Straight leg jeans are basically what they sound like in that the leg is straight all the way down.
You don't have the as tight problem with straight legs but nowadays these types of jeans have come a long way from your average "mom jeans" and are really flattering on most women.
Lastly, don't be afraid to spend some money on your pants. Some jeans cost more because the fabric is much better and they will last you much longer.
I know that it can be tempting to want to buy cheap jeans but do yourself a favor and try on a pair of cheap $20 jeans and then try on a pair of $100 designer jeans.
You will notice that the designer jeans fit better, are much better quality and they most likely look a lot better on you. You don't have to spend $100 or more on your skinny jeans, but try not to go super cheap.
What to Wear with your Skinny Jeans to Make you Look even Slimmer?

Now that you have bought your pair of skinny jeans that flatters your body, how exactly do you wear them to look your absolute best.
Here are some simple tips to follow when wearing your skinny jeans that will make your curvy body look super hot.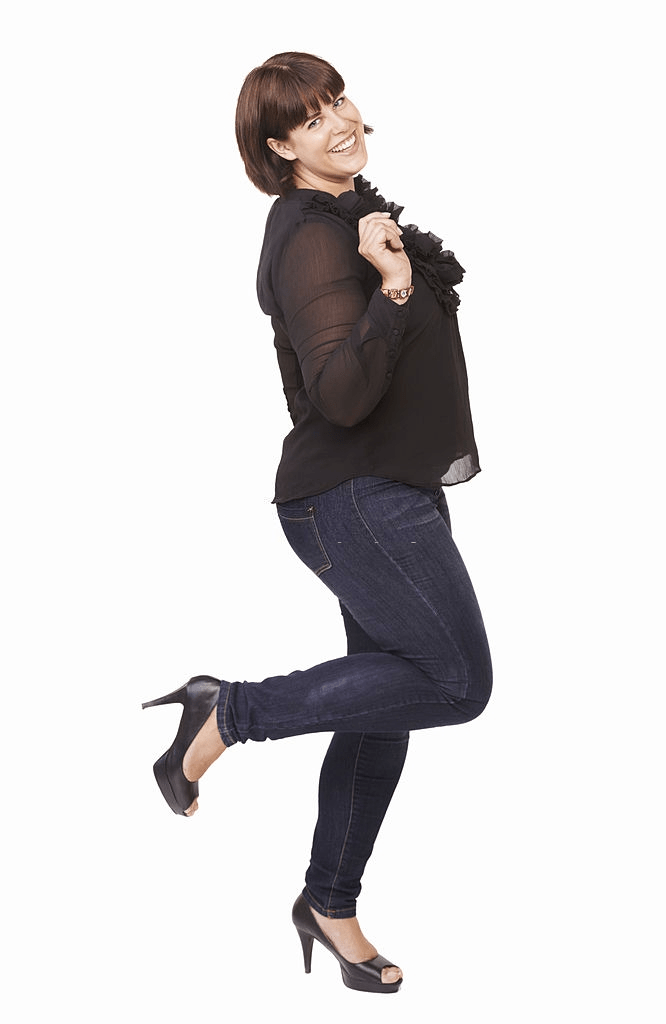 Don't be afraid to pair your skinny jeans with a chunky heel whether it be an espadrille sandal in the summer or a chunky boot in cooler months.
Having a larger platform shoe won't draw as much attention to your thigh and hip area that a stiletto or little kitten heel would. You could also go for a pump that has a bigger platform heel and that would work great as well.
Speaking of boots, pairing your skinny jeans with a pair of knee high boots is a great way to style your outfits to make you appear slimmer.
Boots help to balance out your body all the way down so that your thighs and hips don't look as big.
When it comes to your top, pair your jeans with a longer shirt or a tunic that hits above the widest part of your hips or thighs.
You don't want your shirt covering the widest part because it adds more bulk to this area and can actually make you appear heavier instead of slimmer.
If you want to add some definition and show off your curves more, add a belt around the skinniest part of your waist to accentuate it.
Don't be afraid to wear a lighter color top to draw the attention upward.
This trick can also be done with a beautiful v-neck top that elongates your neck and draws people attention up to your face rather than highlighting your bottom half.
I actually find that wearing a black or darker top can sometimes draw more attention to my hips and thighs even though you would think this would give you a sleek and slim line.
You should definitely play around with different shirts and sweaters that are all different colors to see what makes your body look fabulous in your skinny jeans.