As an entrepreneur,it is important to identify the habits that may be holding you back, so you can address them and start taking steps towards achieving your goals. In this blog post, we'll talk about a few habits that might be seriously hurting your business as an entrepreneur.
These 20 negative habits that are preventing your business from succeeding aren't hard to change, and they usually don't require much time or effort at all. So let's get started.
Not Aligning your Habits with your Goals
Every person has habits, but they are most effective when they are aligned with their goals. For an entrepreneur, alignment means paying attention to actions that align with what you want to achieve.
If you want to grow your business, your habits should be in alignment with that goal. If you want to be a leader, make sure your habits are geared towards leadership skills. And if you want to be productive and managing time better, then pay attention to what behaviors can help side-step productivity killers.
Bad Planning your Business is another Habit to Avoid
Business is all about planning. From business plans to mission and vision statements, there are many different types of methods to help organize and maintain a business.
Business plans help businesses set out their goals for growth and expansion, while vision statements help to provide clarity of focus.
One area that many businesses lack proper planning is the strategy for handling their employees. A lot of companies begin with just one employee, either the owner or an administrative assistant. As the company grows, more and more employees are added to help keep up with the workload and maintain a healthy and profitable business.
Procrastinating
Procrastination is another bad habit that can kill your productivity as an entrepreneur since you're the only one who can do it. It's not just about putting things off for now, but also not getting anything done because of distraction or simply because you dislike what you're working on.
I remember the time I created a Google Docs spreadsheet to keep track of my projects. Halfway through the project, I stopped working on it because I needed to take a break for some reason.
In this case, it's true that I was not procrastinating in a bad way since I actually took a break. However, as an entrepreneur who works hard to achieve success, if you've ever let a project go on for a long time without any updates, then you might have been procrastinating.
Work smarter, not harder, and you'll get more done in less time. Here are some tips to help prevent procrastination, so that it becomes easier to stay focused on your work and getting things done:
Make a list of all the things you need to work on today and set deadlines for each one
Break tasks down into small chunks and take a realistic first step towards them every day.
Set reminders for yourself so that your work does not go undone or forgotten.
Multitasking can Hold you Back from your Success
Did you know that even the most powerful computer systems have their limits? They might be able to do a million calculations per second, but there is always a speedbump somewhere.
You may have many talents, you are most certainly very competent, but there is a limit to the number of tasks you can perform at one time.
Recognize the number of tasks you are able to perform at a time and set yourself this limit before you are drowned under the load and pressure you impose on yourself.
One of the main reasons for this is that you are too much immersed in your work that you don't have time to take care of yourself. And when you are not taking care of yourself, it is not possible to perform well.
You may need to hire help, or at least delegate some tasks so you can focus on what needs your attention the most. Remember that only if you are focused and free from stress, you will be able to put your best efforts into your business and achieve all your goals.
The Habit of Being Disorganized is Detrimental for Entrepreneurs
as an entrepreneur getting organized and managing your time in a successful and efficient way is the difference between success and failure.
With better organization and management, we can work less and produce more. this frees up our time and energy to spend on the family and on all the other things we love to do."
Organization is one of those areas where many entrepreneurs need to make major improvements. you will be surprised at the amount of money you can save by improving your time management skills even a little bit.
Monotasking can Cause a Great Deal of Harm on your Business
If a project requires 100% of your attention, focus on that task only. Otherwise, try adding additional tasks to your list, as long as you can. Doing so will clear your mind of the thoughts, ideas, and to-do items you are trying to complete.
When you are fully engaged in one project, you are more likely to be productive with the remaining tasks.
Many entrepreneurs make the mistake of thinking that they can work on more than one or two projects at a time. The reality is that you need to pick the right project for your business and maintain focus on it.
For example, Steve Jobs was known for working long hours on his Apple software projects during the day, then spending the late evenings building new products.
You don't know how to Delegate
In the world of business, delegating is an art. This art includes choosing and training people to work for you on a long-term basis or a short-term basis. When this happens, it can progress your business into having a larger market share.
The benefits of delegating include higher efficiency, fewer overall workloads on your part, higher returns on your investments and time.
When you delegate, you should keep a close eye on everything that is going on in your business. You should prepare for many disappointing situations that may arise.
Delegating does not mean dominating each individual and each process and the people who work for you should be able to follow your instructions on a regular basis and without constant supervision.
Unless you don't want to make your project fruitful, learn to delegate.
You Take too many Risks
It is true that in business, without a minimum of risk or commitment, nothing moves. But taking too many risks is a bad habit that can destroy your business.
You should strive to not depend on your instincts, but instead, plan for the negative outcomes before taking action.
Some entrepreneurs are always looking for opportunities that offer the highest probability of success,
the worst thing you can do when you are managing a company is to get greedy and go after everything at all costs.
You want to make sure the decisions you make are not only sound but also will lead to good results, if you are not careful when you are taking risks in business, then you may lose money or even your company.
To survive in the business world, you need to be like a leopard: patient and persistent.
You Neglect the Balance between Private and Professional Life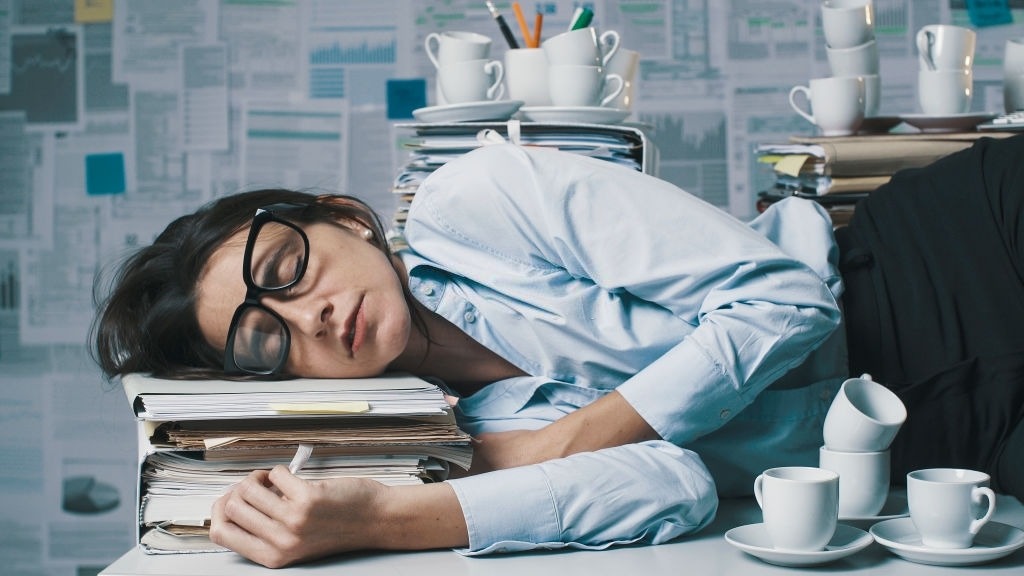 As entrepreneurs, it's always good to remember that we are only human beings and must preserve our health and energy.
Successful entrepreneurs are those who know how to put a barrier between their private and professional lives. They are well aware of the fact that being motivated is one thing and taking time for oneself's is an essential investment that affects their own well-being.
So my word of wisdom here is to take that well-deserved vacation, sit down every now and then, breathe, enjoy the success you have worked so hard for.
You never Say No and Commit to too many Projects
Making too many promises is another negative habit you should stop doing as an entrepreneur.
You should be careful to not fall into the trap of making too many promises indiscriminately. Your promises must relate to your own resources.
Your energy as an entrepreneur can be your greatest weakness as well as your greatest strength. If it is possible to work hard for a while, it just cannot be done over time.
The price to pay is fatigue, degradation of the quality of work, all of which are passed on to customers, and colleagues which can lead to the failure of the business.
Second-Guessing can be a Bad Habit for Entrepreneurship
Pursuing entrepreneurship obliges making frequent decisions, It's pointless to keep going back and retracing every decision, every step of the way. Second-guessing your every move is time-wasting. Once you've made a decision, and it's done, move on.
The best entrepreneurs are the ones who have the confidence to move forward in their decisions because they've learned how to do it right for them.
If you second guess every decision, then you'll never feel great about your work or happy with your accomplishments. You will always feel like there is room for improvement when in reality there isn't anything wrong with what has already been completed.
Your goal should be to stay focused on how you're going to reach the next goal.
Micromanaging is another Bad Habit to Drop
Micromanagement can lead to staff exhaustion, decreased work productivity, burnout, lower morale, and high staff turnover.
As an entrepreneur, you should avoid the habit of micromanaging your employees because it can be detrimental to the staff's productivity and as a result your business.
When a company is growing, employees need a great deal of autonomy and freedom in order to deliver top-notch results.
Micromanagement by the boss at this juncture can result in a lack of motivation resulting in lowered productivity, increased stress, and ultimately staff turnover.
There's something important you need to consider when it comes to your employees. If you micromanage your employees it might be hard for them to come up with good ideas and suggestions which are essential to the success of your business.
Poor Time Management
Mismanagement is another negative habit that affects entrepreneurs in many ways. Just one very specific example is that it can lead to not being able to delegate tasks. Now let's see how you can keep the momentum going and learn how to manage time well!
The first tip is to plan ahead. Have a schedule or plan of what you need to accomplish for your company during the day.
Plan what meetings you need to attend and what activities you need to do before attending them. Plan how many hours you will devote to each activity, making sure that it is enough time but not too much.
Many entrepreneurs start a business with the dream to build it bigger and better than anybody else, however without careful planning and scheduling, this can be a hard task.
New entrepreneurs often underestimate how much time they will need to get things done; this includes marketing, recruiting employees, dealing with vendors, and making business decisions.
You don't Step out of your Confort Zone
By spending too much time developing things and projects that you feel comfortable with, working with suppliers and customers that you know by heart, you might be missing out on innovative ideas for enabling you to develop your activity in new areas.
As an entrepreneur, remaining in your comfort zone will not necessarily help you in growing your business. How can you benefit from unexpected opportunities and innovations if you don't make the effort to look for them?
You need to have the courage that comes with knowing that starting in new areas requires quite some effort, but when you are successful, it will lead to a large-scale expansion of your activities.
It is therefore important to know how to get out of your comfort zone, without taking excessive risks.
References:
The Illusion of Multitasking Improves Performance on Simple Tasks.
5 Research-Based Strategies for Overcoming Procrastination.